Muskrat Photo Gallery by Suburban Wildlife Control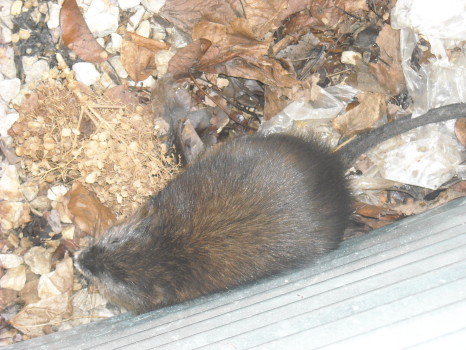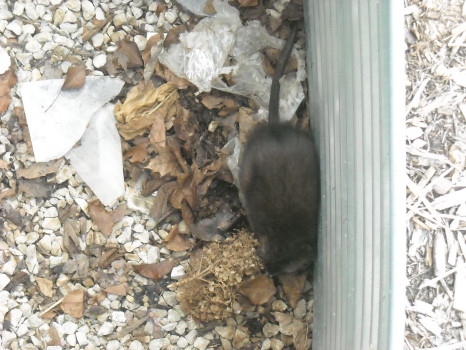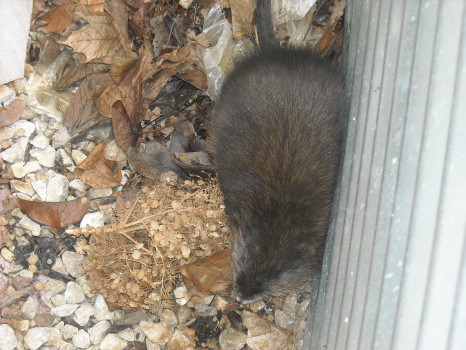 A muskrat that trapped itself inside a window well. After the homeowner called Brad for help,
he was safely removed and relocated to an appropriate natural wild environment.
Yes they do look a bit like very large rats!
---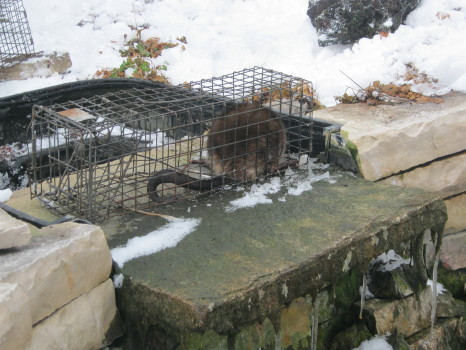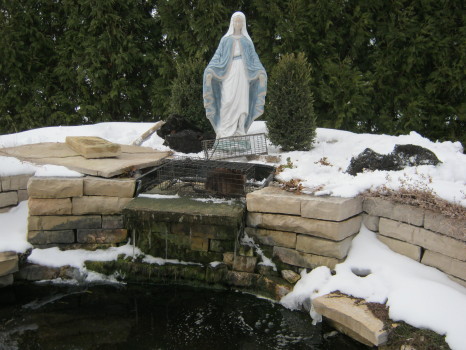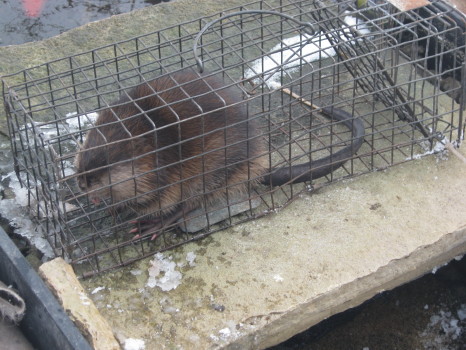 What you do NOT want in your pond. These are the photos of a muskrat Brad trapped that
nearly destroyed a homeowner's pond. The muskrat first ate all the customer's pond plants,
and when they were all gone he turned to killing and eating the large, expensive koi fish! (see photo below)
Poor koi! Not only that but the muskrat decided to make the waterfall box (which houses the system's pumps)
into his den, clogging up the works and causing the ($500.00 plus) pump motor to burn out. Muskrats also
chew holes in pond liners which then have to be completely dug out, removed, and replaced which could
mean ripping your entire pond apart and starting over from scratch! Until the ground thaws, this pond owner
might not know the true extent of the damage. If you see any type of animal in your pond do not hesitate to call!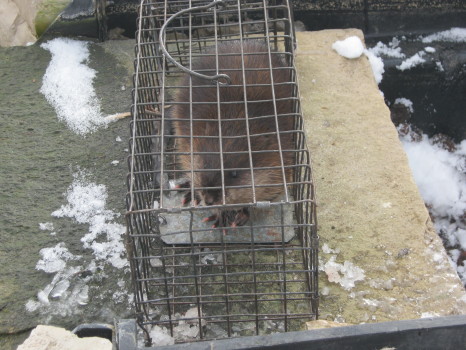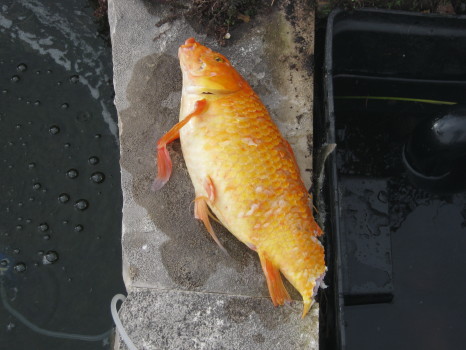 ---
More Muskrat Photos and Stories in Muskrat Photo Gallery 2 >
<BACK TO: <Muskrat Page | or | <Photo Gallery