Many times animal damage done to a home is covered by homeowner's insurance. We offer many of the services to repair animal damage, and work closely with many insurance companies.
After inspection, we can provide a quote and work directly with your insurance carrier.
Contact us for further information tailored to your unique situtation.
See also: Attic Insulation Services and Repairs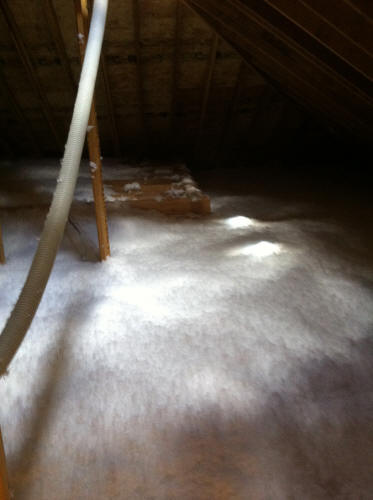 An attic completely restored and refinished after Suburban Wildlife Control completely removed all insulation, reinstalled new insulation, and repaired all animal damage.