Exotics, Foreign Animals, and Other Oddballs and Unusual Catches by Suburban Wildlife Control
Every once in awhile we get a call for something truly strange and unusual. Creatures that are not the norm in Illinois. They range from people's exotic pets that have escaped or have been irresposibly released into "the wild", to animals from other areas that have lost their way, hitch-hiked in (such a porcupine we were called to remove that more than likey found its way to Illinois aboard a train), or have been purposely smuggled in.

In any of these cases, we can provide help in capturing and removing the animal and finding it a proper home. Please contact us if you need help with any kind of animal and we can discuss options and provide a quote.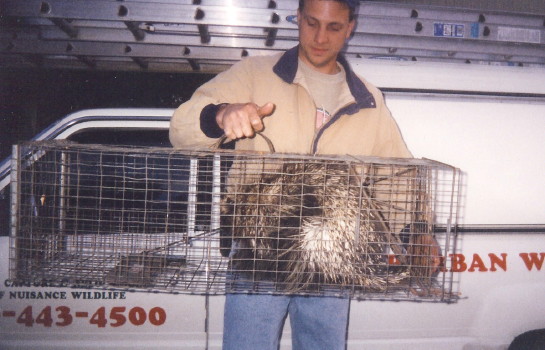 Here Brad holds up the big porcupine he successfully trapped and relocated back to its original environment.
More photos coming soon as we continue to update the site!
630.443.4500 847.695.9899 630.668.9899 630.289.4854