Chimney Caps Installed by Suburban Wildlife Control:
We install chimney caps to prevent animals and birds from entering fireplace and furnace chimneys.
Chimney caps also keep out leaves, rain, and capture flywaway embers.
After inspection, we can pick out the right chimney cap for your needs.
If needed we can even provide custom tailored chimney caps.
Quotes are available upon request.
Photos of Brad installing Chimney Caps: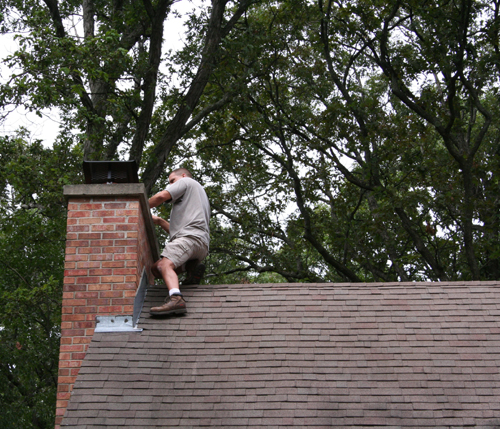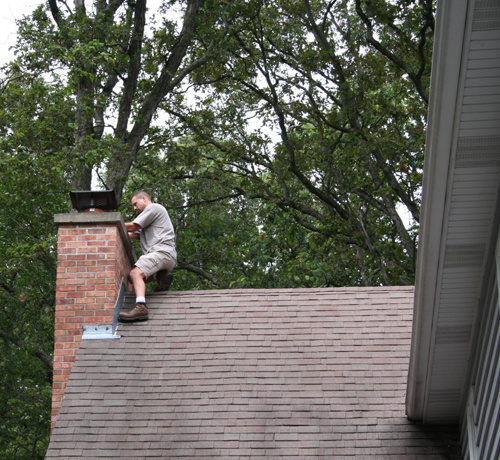 Brad installing chimney caps