There are many species of bees and hornets in Illinois, all of which can be a nuisance or danger to humans. Problems with bees and hornets are most prevalent in the fall, but can occur in any warmer month while they are active.
Nests can be found in the ground, in walls, trees, attics, and cracks and crevices in homes.
Ground nests can be especially dangerous when mowing, and even if walked over, or disturbed by pets. Ground bees can be extremely aggressive and relentless. If a person receives too many stings, they can go into Anaphylactic Shock, regardless if they have any previous allergies to bees or not. This can happen with any species of bees or hornets.
We have equipment to treat any bee or hornet problem, and all of our treatments are guaranteed to eliminate the problem.
Please contact us for a quote.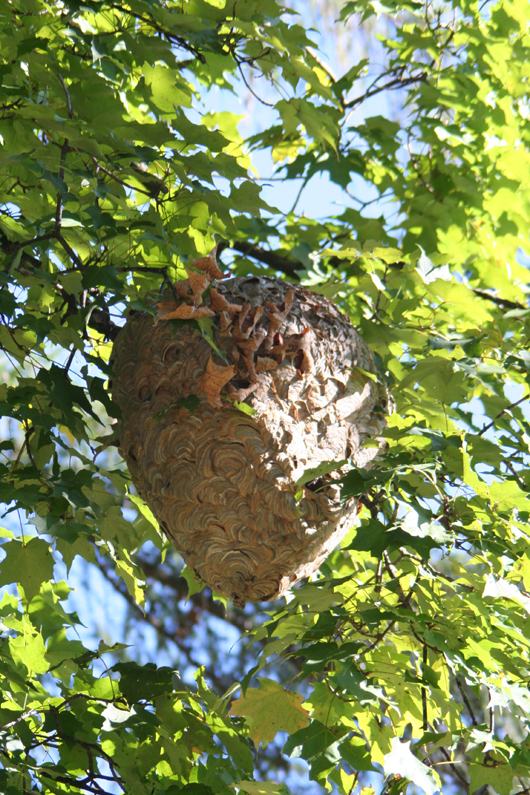 A large hornet's nest we took out of a tree (above)