More Attic Insulation Removal and Replacement by Suburban Wildlife Control Photos...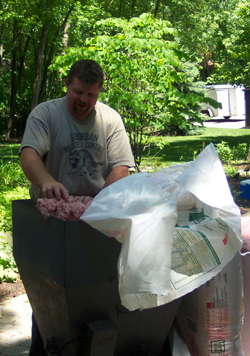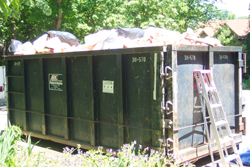 Working on new insulation(left) and Dumpster filled with removed damaged insulation (right)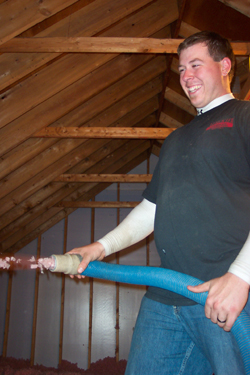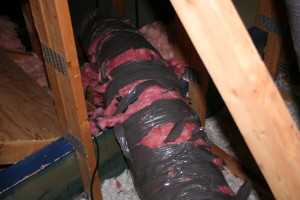 Adding new insulation (right) and heating duct damage by a raccoon (left)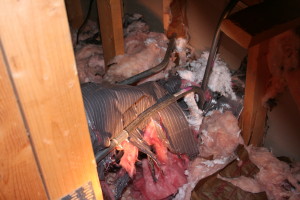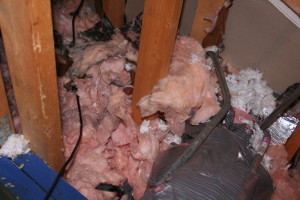 major raccoon damage (right) and raccoons destroyed this attic (left)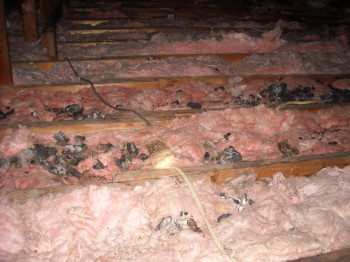 raccoons turned this attic into a nightmare...disgusting...until we took care of it!!
>click here if you would like to see even more raccoon-destroyed attics we have completely redone...
<BACK TO: <Attic Insulation Services by Suburban Wildlife Control Page | (or) | <Photo Gallery