Skunk Photo Gallery 1 by Suburban Wildlife Control
<BACK TO: <Skunk Page or go to Skunk Galleries: 1 2 3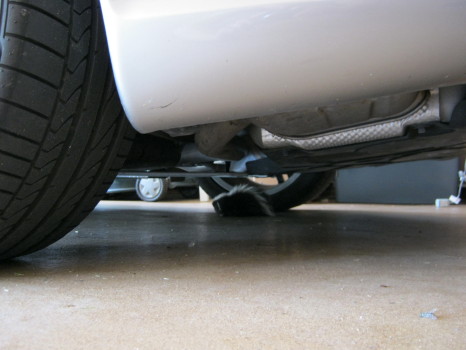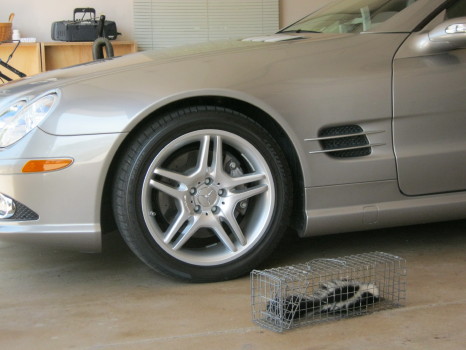 This skunk got into a customer's garage and under their car. Luckily Brad was able to capture the animal before it sprayed and caused any damage.
---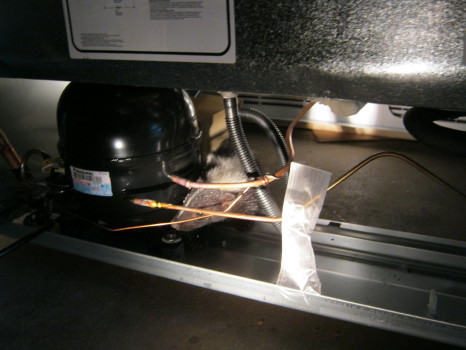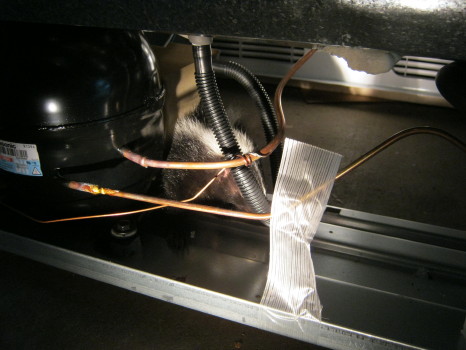 This little skunk found his way into a customer's garage and into their refrigerator!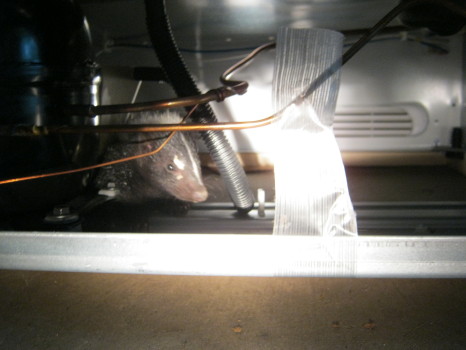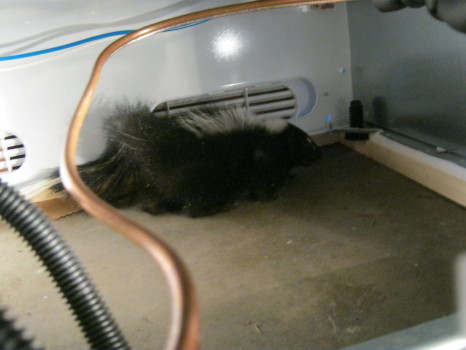 Same fridge skunk threatening his tail in our direction!
---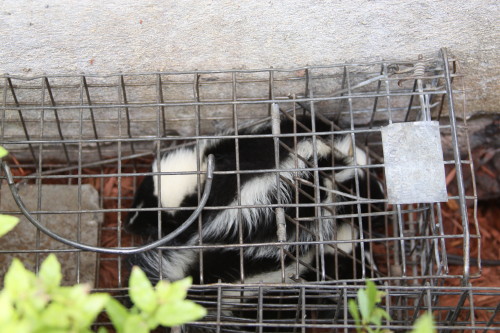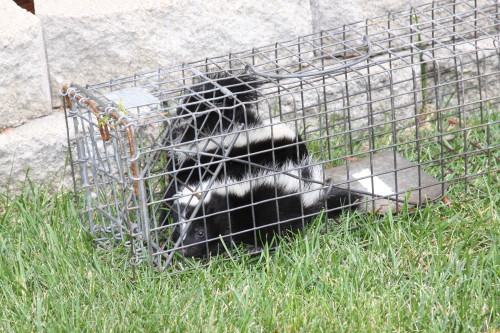 a job with three skunks in one trap, this is a rare occurrence! :)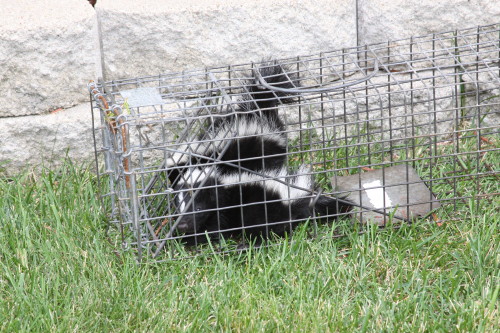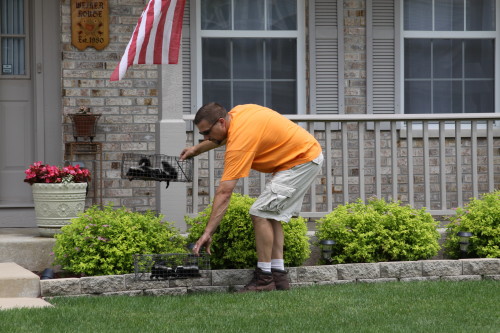 and another two in one trap! They were sticking together! 5 all together.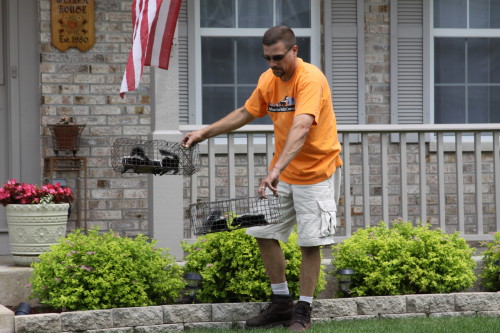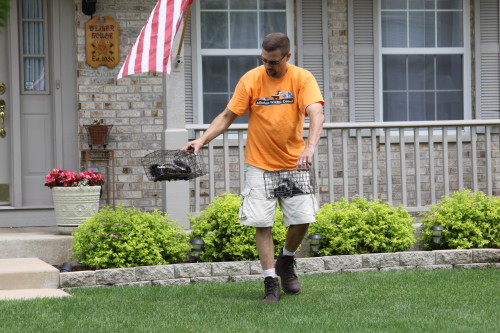 Brad very carefully tiptoes over to pick them up and treading lightly heads back to our truck. (Continued on next page)
>More Photos of Skunks in our Skunk Photo Gallery 2 >
<BACK TO: <Skunk Page | (or) | <Photo Gallery