Raccoon Removal Photo Gallery 1 by Suburban Wildlife Control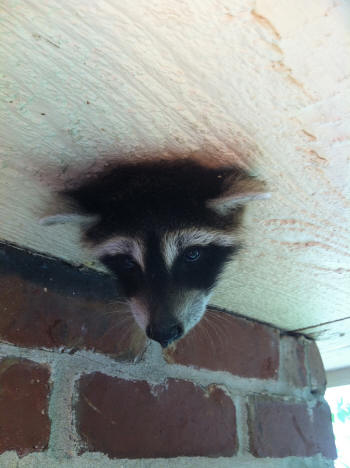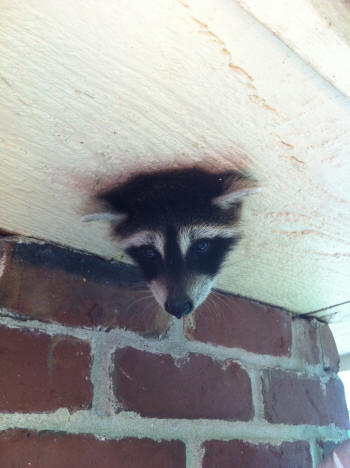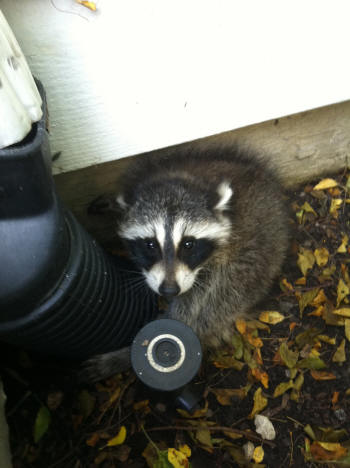 This poor fellow that was living in a customer's eaves put his head through a knot hole and got stuck! Brad cut him free, saving his life. (left)
The little one in the right-hand photo crawled out of a vent on one of our jobs.
---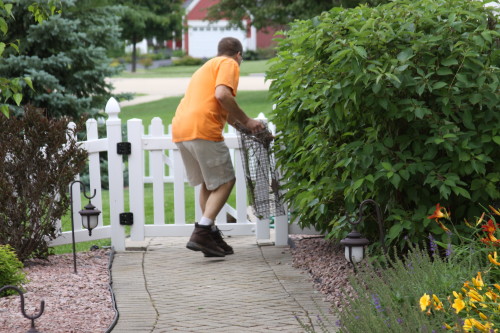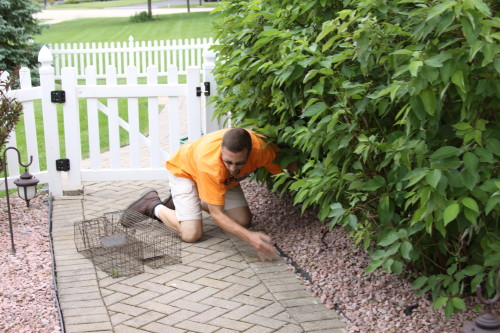 As we pull up to yet another job, the raccoon babies Brad has been trapping are wandering around outside the traps!
Brad scoops in to capture them by hand and the chase in on! Fast as lightening he grabs one that ran under a bush.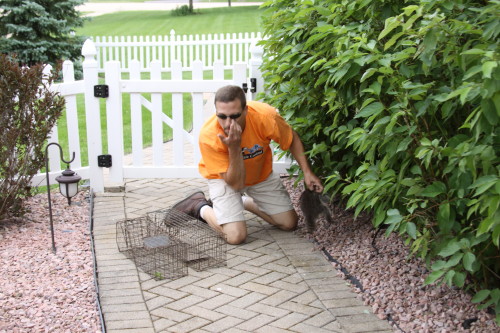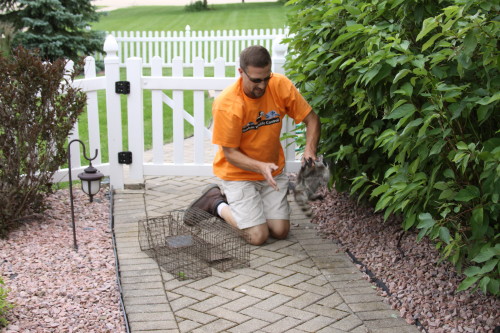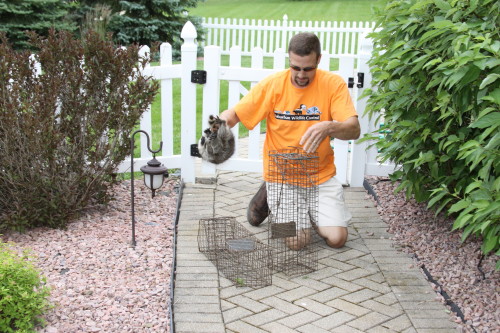 Brad grabs the little raccoon while trying to avoid raccoon potty, puts it in the trap, then looks at his hand, eww, it got him. Yuck. But this is what comes with the job.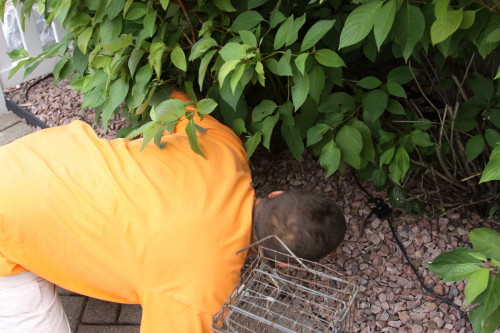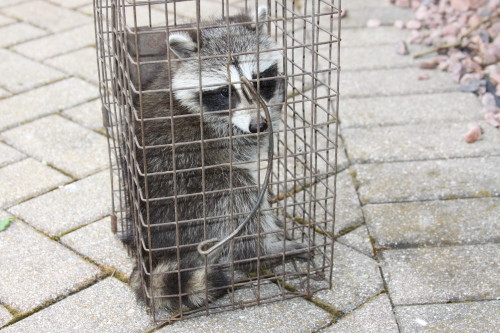 Brad looks under another bush for the others that are nearby while the first one waits in his cage.
>More Photos of Raccoons in our Raccoons Photo Gallery 2 >
<BACK TO: <Raccoon Page | (or) | <Photo Gallery